www.utsclaims.com Since 2003 14419 Greenwood Ave. North Suite A-374 Seattle WA 98133
Email: support@utsclaims.com

​


​

Call Our Main Office: 1-877-906-5780 For More Details!

Thank you for visiting the Home Equity Protection Services, (HEPS), in partnership with Integrity Acquisitions Matrix, LLC, (IAM) real estate investment homes. We acquire distressed single and multi-family investment properties in all markets throughout the United States. Please take a moment to preview the current below wholesale investment properties available that may be of interest to you. Each property includes a complete Comprehensive Market Analysis and Presentation pursuant to current market conditions. We have also included a proposed exit strategy based on the neighborhood and demographic metrics.

As a reminder, we work together with you as a cash buyer and/or

JV investment partner from acquisition and disposition when you invest with us.


​​

​.



​​
REAL ESTATE INVESTMENT PROPERTY LIST
Toll: 877.906.5780
Office: 206.569.3079
Monday - Friday: ​
​ 8:30 a.m. to 5:00 p.m.​

MONEY IS ALWAYS EAGER AND
​READY TO WORK FOR ANYONE
​WHO IS READY TO EMPLOY IT
!
THIS EXECUTIVE SUMMARY DOES NOT CONSTITUTE AN OFFER TO SELL, OR A SOLICITATION TO PURCHASE, ANY SECURITIES AND IS FOR INFORMATIONAL PURPOSES ONLY. SUCH SOLICITATION OR OFFER WILL BE MADE ONLY TO PRIVATE AND HARD MONEY INVESTORS AND ONLY FOLLOWING DELIVERY BY HOME EQUITY PROTECTION SERVICES, LLC AND/OR ITS PARTNER INTEGRITY ACQUISITIONS MATRIX, LLC. OF A CONFIDENTIAL INVESTMENT PARTNERSHIP AGREEMENT AND OTHER RELATED INSTRUMENTS PROVIDED TO FULLY DEFINE THE EXTENT OF THE RELATIONSHIP.
CLICK HERE TO COMPLETE THE COMPREHENSIVE REAL ESTATE INVESTMENT QUESTIONNAIRE
FEATURED INVESTMENT OPPORTUNITY
Lucrative Wholesale Deal Offering 4 Bedrooms 2 Baths Home Only $14,500
Integrity Acquisitions Matrix
533 North 18th Street, Muskogee,OK 74401
​
​WHOLESALE DEAL

Acquisition Type: Purchase

​

Contract Price Reduced: $14,500

Repairs: $35,000 (3rd Tier Rehab)

Exit Strategy: Fix and Flip​​


​
HIGH PROFIT WHOLESALE DEAL


​
​Address: 110 S Garfield St
Acquisition Type:

Purchase
Repairs:

$12,500 (Light Rehab)
Exit Strategy:

Flip or Hold​​
BUY AND HOLD CASH FLOW LIVE-IN FIXER


​
Acquisition Type:

Purchase
Repairs:

$2,500 (Light Rehab)
Exit Strategy:

Fix and Flip or Buy and Hold ​​
​​

​
MOVE IN READY BRICK HOME WITH GARAGE


​
​Address:

776 West Waggoner
​Decatur, IL 62526
Acquisition Type:

Purchase
Repairs:

$7,500 (Light Rehab)
Exit Strategy:

Fix and Flip or Buy and Hold Cashflow​​
BUY AND HOLD CASH FLOW LIVE-IN AS-IS OR UPDATE FIX & FLIP


​
Acquisition Type:

Purchase
Repairs:

$5,000 (Light Rehab)
Holding Cost:

$1,000


Cap Rate

: 33%
Exit Strategy:

Buy and Hold Cashflow or Quick Flip ​​
Profit Potential:

$32,750


DO NOT DISTURB

! THIS HOME IS CURRENTLY
​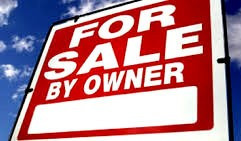 UPDATE FOR FIX & FLIP OR HOLD AS-IS & CASH FLOW


​
​Address:

944 Riley Ave
​Alton, IL 62002

Acquisition Type:

Purchase
Repairs:

$TBD (Light Rehab)
Exit Strategy:

Update Fix and Flip or Hold for Cashflow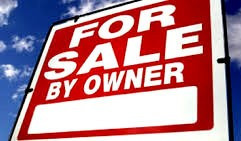 UPDATE FOR FIX & FLIP OR HOLD AS-IS & CASH FLOW


​
​Address:

65 E Pearl St.
​Toledo, OH 43608

Acquisition Type:

Purchase
Repairs:

$TBD (Light Rehab)
Exit Strategy:

Update Fix and Flip or Hold for Cashflow