The greatest financial investment most Americans will ever make is in the purchase of a home. Our
commitment is to secure and protect your home's equity.
HOME EQUITY ​​
Protection Services
www.utsclaims.com Since 2003 14419 Greenwood Ave. North, Suite A-374, Seattle WA 98133 Email: support@utsclaims.com
Legal Resources



Uniform Commercial Code
Fair Debt Collection Practices Act
Fair Credit Reporting Act​
Truth in Lending Act
Real Estate Settlement Procedures Act
The Public Library of Law​
​National Archives & Records Administration
Federal Reserve System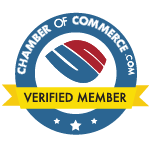 ​Are you one of over 90 Million American homeowners that have not protected the
out-of-pocket
cost of the equitable investments you've made in your home? Home equity protection has been around since 1978, first introduced in a Chicago suburb. Home Equity Protection Services (HEPS) has positioned itself to be the pioneer offering the only programs in America that can effectively secure and protect up to 100% of the Intrinsic Equitable Value of the
out-of-pocket
cost you invest and build in your home. In addition, once your home equity investments are protected through one of our programs, it's protected for as long as you own your home at no additional cost!

​​

WHAT CAN BE PROTECTED?:

Whether you have remodeled your kitchen, bathroom, replaced your roof or repaired your plumbing, we can protect these and other
out-of-pocket
cost you invest in your home. These cost include your down payments, principal payments, permanent improvements, maintenance and repairs. Why protect your home's equity? To begin, our home equity protection programs can stop a foreclosure in its tracks. Here's why. Having established a Super Priority claim allows you to be reimbursed the out-of-pocket cost of your equity investments in the event of foreclosure, seizure, eviction or other action. (

See Real Life Example Here!

). Understanding this, your lender will choose to work with you to stay your home knowing that you have a secured equitable interest and priority claim that entitles you to reimbursement.


WHAT ARE THE BENEFITS?

: The benefits of securing and protecting the Intrinsic Value of the out-of-pocket cost you invest in your home cannot be overstated. Even securing a small percentage of your home's equity is better than having no protection at all. Simply put, if the value of your equitable interest remains unsecured, you are positioned to lose all of the out-of-pocket investments you've made in your home. T​he immediate benefits of having secured and protected the equitable interest you build in your home includes, but is not limited to:
​
- ​​​​PROTECTS UP TO 100% OF YOUR EQUITABLE OUT-OF-POCKET COST.
​​​​
- PROTECTS YOUR RIGHTS OF HOME EQUITY REIMBURSEMENT & REFUND.

- EQUITY REMAINS PROTECTED FOR AS LONG AS YOU OWN YOUR HOME.

- PROTECTION LEVERAGE THAT HEDGES AGAINST FORECLOSURE.
​
- AVOIDS THE NEED TO EQUITY STRIP YOUR HOME FROM LIEN CREDITORS.

You can secure as little as 10% or as much as 100% of your home's equity. Join us and take advantage of our 100% Home Equity Protection Money Back Guarantee leaving nothing to chance!
To review examples of the benefits and how you can be fully reimbursed the cost of protecting your home equity investments, please
CLICK HER

E.
Get the Lifetime Peace of Mind that you and your family deserve without the cost. Give us a call today at

1.206.686.1070

or

1.800.225.1965

, and find out how we can protect up to 100% of the out-of-pocket cost of your home equity investments for pennies on the dollar.
PROTECTION IN A
NUTSHELL
HOW WE DO IT

:
The Intrinsic Value of the

out-of-pocket

cost of your investments are secured and protected under one of our home equity protection contracts. This is an agreement made between HEPS and the homeowner; specific to the
program selected

.
The agreement authorizes HEPS to secure and protect the

out-of-pocket

cost you invest in your down payment, principle payments, home improvements, maintenance and repairs. We engage our members in a private contract not regulated by state or federal government as insurance, but by local laws and Consumer Protection Acts.
YOUR PROPERTY OWES YOU

:
One of the basis for our secured home equity protection programs is provisioned in your
mortgage contract
which states: the
"Borrower shall maintain the Property in order to prevent the Property from deteriorating or decreasing in value due to its condition."
Thus, you are contractually obligated to invest in maintaining the property. To avoid losing your investments, state laws were enacted that allow you to recover your cost of permanent improvements and other

out-of-pocket

investments made in real property. For example, State laws provide:
"In an action for the recovery of real property upon which permanent improvements have been made ... the value of such improvements must be allowed as a claim."
As a result, to insure the

out-of-pocket

cost of the homeowners equitable investment is secured and protected, HEPS developed a proprietary process to meet that end.
WE LEVEL THE PLAYING FIELD

: Developed exclusively to protect American homeowners

out-of-pocket

cost and home equity investments, we have created the ultimate leveraging tool for funds reimbursement, foreclosure prevention and much more. We are so confident that our home equity protection services are right for you, our exclusive program is backed by a

100% Money Back Home Equity Protection Guarantee

, leaving you with everything to gain and nothing to chance. Don't let your family's future wealth hang in the balance unprotected, unsecured and easily confiscated. You are encouraged to visit our

FAQ

summary that will answer many of the questions you may have, or contact our office to speak with a home equity protection consultant.
To get started, click the Sign-up link above to become a FREE member.
After signing up, you will be given immediate access and directed to complete the HEPS Preliminary Questionnaire. Your FREE Membership includes a home equity protection value assessment, complimentary QWR submission and a 30 minute no obligation consultation.

You must first complete and submit the home equity protection questionnaire prior to scheduling your FREE consultation

.

HAVE YOU

PROTECTED

THE

OUT-OF-POCKET


​COST OF YOUR HOME EQUITY INVESTMENTS?
206.686.1070 / 800.225.1965
HOME EQUITY PROTECTION CONFERENCE CALLS LIVE!



​​​

WEDNESDAYS

5:00pm PST​​

T: 515.604.​​9097