www.utsclaims.com Since 2003 14419 Greenwood Ave. North Suite A-374 Seattle WA 98133
Email: support@utsclaims.com

​

COMPANY OVERVIEW
Universal Trustee Services, LLC (UTS), was initially established in Seattle Washington in 2003 with emphasis on foreclosure prevention, asset protection and recovery is now based in Jacksonville Florida. The company's primary objective is the recovery of foreclosure refunds due owners who have lost their property. Foreclosure refunds are currently being held in over 3,000 counties throughout the United States. In 2020, Forbes estimated over $50 Billion in refunds waiting to be claimed by the rightful owner. We assist owners due a refund in filing claims required to be filed to recover their money. The refund amount is a result of the excess money realized after outstanding taxes, liens or mortgages have been paid. Any amount paid above the debt previously owed is held by local government authority pending the filing of an administrative or judicial action.

​​If you or a family member has received a letter from us, that means you have a refund that needs to be claimed or you may lose these funds to your state. Yes, if the refund from the sale or your property is not claimed within a period of time as defined in your state laws, you could waive your right to claim those funds forever. Even if you did not receive a letter and previously suffered a foreclosure on your property, you may still be entitled to the refund realized from the sale. If you believe you may be entitled to a foreclosure refund, contact our office and we will perform a FREE title search at no cost to you from the information you provide.

WHY AM I GETTING A REFUND IF THEY FORECLOSED ON MY PROPERTY?
When a foreclosure sale occurs for more money than what is owed, there may be a refund due to the foreclosed owner. Once noticed, the property owner will need to file documents in the form of a claim with the court to release refund. If the funds are not claimed within a certain number of months or years, your claim could be lost because it was filed past the statute of limitations date. That means, because no one filed a claim for the funds within the statutory time allowed, the funds become the property of the state. Our goal is to help make sure that does not happen to you.
RECOVERING UNCLAIMED REFUNDS
​​The process of recovering unclaimed refunds from a tax lien or mortgage can be daunting. Because lenders or county employees are of no assistance in this situation, most claimants are left with no guidance on how to proceed. Unfortunately, neither your mortgagee nor the county is required to immediately cut you a check for the refund balance you are due and owed after all arrears have been paid. They are only required to send a letter to your last known address notifying you of the refunds. This practice is useless because the foreclosed owner rarely receives the letter having already moved to a new address. Additionally, to recover these funds involves filing a court action, which is an additional complex hurdle and often confusing for most people. ​​



​HOW CAN WE HELP YOU?


The thought of having hundreds and even thousands of dollars worth of excess equity funds to potentially recover can be just as stressful as losing your home. That's why the UTS team has the time and experience necessary to relieve our clients of this rewarding but sometimes burdensome process. Our wealth of knowledge and experience helps us steer clear of the many obstacles and roadblocks that frequently cause long delays and problems that may arise in the claims process. ​​UTS always strive to bring you real results with little or no effort on your part. Your participation and assistance in helping us process your claim although limited, is paramount in effectuating a successful recovery. Teaming up with UTS you can expect the following:


- ​YOU WILL NEVER PAY ANY OUT OF POCKET COST OR FEES!
- WE ASSUME ALL FINANCIAL RISK IN THE RECOVERY EFFORT
- WE RESEARCH AND PREPARE ALL COURT DOCUMENTS
- RECOVERED REFUNDS ARE DISTRIBUTED BY ESCROW
- AN AGREED FEE IS PAID FROM THE RECOVERED FUNDS!
​
Because every case is unique, some funds are easier to recover than others. As you are always welcome to try and locate and recover these funds yourself, you will probably discover like most of our clients that such a task is easier said than done. Some variables may include locating a spouse, filing public notice, effectuating service of process on the proper parties, etc. That's why securing an asset recovery consultant that understands the administrative and judicial process might be a much more plausible solution.
​
​OUR GOAL IS SIMPLE: There is over 50 Billion Dollars in unclaimed funds that owners simply don't know they are entitled. In the most uncertain economy in our nations history, the timing for claiming your funds could not be better. We are committed to getting those funds out of government coffers and into the hands of the rightful owner before it's too late. Because some states have put time limits on how long you have before you are no longer able to file a claim for your money, time is of the essence.
​

​

​​

​.
​​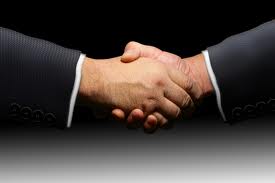 SURPLUS REFUND CLAIMS
While working on your behalf to recover your money, we establish agreements that guarantee you get paid upon the immediate recovery of your money. We are so confident we can successfully recover your funds, upon signing an agreement to work with us, we may advance up to 10% of the amount you are owed before the funds are recovered. Complete the short questionnaire below so we can get started filing your refund claim immediately.


​ ​​
FORECLOSURE REFUND RECOVERY SERVICES
TO CLAIM YOUR REFUND
​CALL 877.905.5780 TODAY

LOW VALUE UNCLAIMED ASSETS:

The value of some assets may appear too small to recover and the Client may choose to leave those assets in the possession of the government or other business entity. Regardless, UTS may work with you to buyout these assets giving you immediate access to those funds. Whatever the case may be, we would much rather those assets be returned to you or directed to a person or family member for your choosing and will work with you to accomplish your goal.​​
​
Many asset recovery consultants will not pursue funds with too low of a dollar amount because it is simply not cost effective. Because UTS would prefer ALL funds be returned to the rightful owner and not stuck in state or federal coffers, we developed a program wherein you assign the assets and interest to UTS and we will donate 50% of the recovered amount less our administrative cost to the Home Equity Protection Defense Fund set up to fight foreclosures on behalf of our members. We believe in karma and that one should never let greed overcome reason and we practice this philosophy through our actions. ​​​

Having experienced great success in the services we offer, we assume all the risk in an attempt to recover your refund. Thus, we are willing to sacrifice our own time, money and manpower towards these efforts. For that reason, we look forward to earning your business and your trust if given an opportunity to serve you. ​​
​
​Disclaimer: The information contained in this website is for informational purposes only and provides general information about the law but not specific advice. This information should not be used as a substitute for advice from competent legal counsel as laws change and the facts in your specific case need to be analyzed.
​
RISK MANAGEMENT


The company's surplus fund recovery risk management plans are based on three general strategies; avoiding risk, controlling risk, and transferring risk. Our number one tool for risk management is conducting title searches and knowing the inside and out of every potential funds recovery opportunity we consider prior to signing agreements.

​​That means using and partnering with qualified professionals to advocate on our behalf prior to a structured buyout, assignment or other agreements is essential. Additionally, the necessary escape clauses are included in our contracts to circumvent any undisclosed fact that could effect the recovery process or cause distribution delays.


COURT PROCEDURE


The number one reasons claims are denied and funds go unrecovered is understanding and following of Court Procedure. The clerk of the court may tell the owner that they do not need a lawyer to collect the funds. The clerk will then direct the former homeowner to complete a boiler-plate affidavit and submit to the court.
​
Because every claim is unique, ​all too often the owner does not provide the necessary facts sufficient to establish a proper surplus claim. This significantly reduces your foreclosure surplus recovery chances. Working with a team of legal professionals with more than 30 years of judicial experience, we are able to navigate the many unforeseen judicial landmines that may present themselves.

​​
CLAIMS MANAGER


The role of our Claims Manager during a surplus funds recovery and acquisitions is to ensure the timely and successful recovery of the funds within the proposed court proceedings. Although the asset recovery scopes, size and location may change, one thing is consistent; ensuring the timely and cost effective recovery.
​

Additionally, your Claims Manager will be the primary party handling the court processing of your surplus claim until the funds are distributed. Our qualified team of professionals work directly with the Claims Manager for quality assurance of the process. Our attorneys are standing by where necessary to assure that the recovered funds are properly distributed.
​
WE ASSUME ALL FINANCIAL RISK!
Having experienced great success in the services we offer, we assume all the risk in the recovery process. Thus, we are willing to sacrifice our own time, money and manpower towards these efforts. If "You Don't Win, We Don't Win," establishing a "Win-Win" only relationship.
​
​
COURT PROCEDURE
The number one reasons claims are denied and funds go unrecovered is understanding and following of Court Procedure. The clerk of the court may tell the owner that they do not need a lawyer to collect the funds. The clerk will then direct the former homeowner to complete a boiler-plate affidavit and submit to the court. The court clerk unable to give legal advice, fails to inform the homeowner of the peril they will face if the affidavit along with other court forms is the most important document that must be filed with the court.
Because every claim is unique, ​all too often the owner does not provide the necessary facts sufficient to establish a proper claim.
An owner's claim for foreclosure surplus funds needs to fully indicate, with legal persuasion, why the person is entitled to the funds. This will require a thorough review of the court proceeding, as well as a view of the Complaint that was initially filed. In addition, you are tasked with determining if any remaining lien holder's have pending claims on the surplus funds.
CONTINGENCY:

Simply put, contingency means No Recovery No Fee. In the alternative, if you get paid, we get paid a small finders fee plus any state imposed administrative cost. Like all of our unclaimed property recovery programs, we assume all the risk and there is never any cost to you in the event UTS is unable to recover the assets. The recovery process is conducted at the sole expense and risk of UTS. In every case, you will never incur any out of pocket cost and are exempt from ALL financial liability in the event no funds are recovered.
​ ​ ​​


ASSET BUYOUT:

We offer an Asset Buyout program wherein once the assets are located, we notify and provide full disclosure of the value of the asset and we make a buyout offer and assume all the risk of the refund recovery. You enjoy immediate partial payment as a good faith gesture while we work to recover the refund. Upon recovery, a distribution of the refund is made according to the terms of the buyout agreement.



SECURED ASSIGNMENT:

The owner of the refund may assign the collection of the funds to our company so we can easily pursue the funds on your behalf. An assignment allows our legal team to prepare all the necessary court filings and documents to avoid any procedural oversights or other possible errors. After successful recovery, the Court will issue the funds in the name of our company or our attorney's firm. Thereafter, a check will be made out to you in accordance with the distribution agreement.





​​

​​


"JUST WHEN I THOUGHT I LOST EVERYTHING,
​EVERTHING I THOUGHT I LOST FOUND ME."

Counties Kept Property Owners
Foreclosure Refunds Illegally

​

You Are Invited to Join Our Live Weekly Client Conference Call Every Wednesday Evening at 7:00 PM EST and Get Your Questions Answered. Dial 605.313.5447 Access Code: 538965 When Prompted. You Will Get a Brief Overview of Our Refund Recovery Process and What to Expect.




​​